Your provider for special cables
We will find the optimal solution for your needs.
The ITC Thermo Cable GmbH supports you in making the right choice of a suitable special cable. Our expert employees are glad to help.
Products from ITC Thermo Cable GmbH stand for safety, reliability and durability. They supply, control, measure and regulate. The areas of usage range from the vehicle industry to the lighting and chemical industry all the way to aviation, aerospace and traffic engineering. They prove themselves in many different areas of high and low temperatures as well as modern energy, systems and message technology. Contact us and find your customized cable solution.
Computer-supported production facilities, qualified employees with years of experience and the constant expansion of our machinery allows us to permanently forward the development of new products and increase the quality level.
Brief Information About Us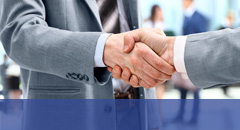 Learn more about us.
Our Storage Program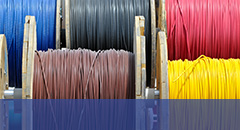 Here you can see our large selection.